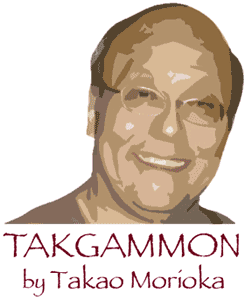 ---
Master player Tak Morioka is regarded by most to be the top backgammon
board craftsman in the world. Between January 1987 and December 1991,
Tak gave Chicagoland Backgammon Newsletter and Chicago Point readers
"Takgammon," a philosophical column geared towards softening the brutality
of backgammon while at the same time, promoting good sportsmanship.

Shown below are all 40 "Takgammon" columns.
---
---